Many turn on their television sets in search for inspiration or perceived talent, but little do they know about the innovation and hard work applied by individuals on the uprise in local communities. We'll be giving you an insight into the journey of these talented individuals.
Tell us briefly about your background? 
I'm 21 and earlier this year I'm grateful to say that I graduated from the University of Leeds with First Class Honours in Mathematics. While studying for my degree I taught myself how to build software and published an app unto the Google Play Store when I should have been studying for my final exams. Before University, I attended St Francis Xavier Sixth Form College in Clapham and for secondary, I studied at a very rough Kingsdale Foundation School. I grew up around Elephant and Castle and I'm still there now.
While growing up in Elephant and Castle life was tough. Many of the people I grew up with were heavily in involved in gangs and I was affiliated, which heavily impacted my performance and behaviour in secondary school. Elephant and Castle is a very poverty run downed area and so crime was often at it's peak during the time I went to secondary school. Every day was a matter of survival during secondary school, I was unsure of whether I'd make it home from school.
Activities wise I used to play sports and rode around on bikes after school. While I don't ride around on bikes anymore I still love playing sports.. And most importantly, I love and have always loved building things.
What is your business & how did you come up with your idea? 
My latest business is www.sentview.com. Sentview provides a breakthrough way of allowing companies to obtain customer feedback across social video platforms like YouTube using technology and influencers. I saw a gap in the market in marketing and customer service. Companies are in need of a new way to allow them to better understand their customers. Old marketing methodologies like customer surveys and focus groups take too long and cost too much to implement. Also, there is a new paradigm shift in that consumers are repeatedly taking to social media to vent their views on companies and their products instead of taking part in customer surveys and co. With this in mind, I thought of a way of tapping into this ripe source of content made available by consumers online and built technology to allow companies to tap into this source.
What challenges did you face setting up your business? 
Having a business whose target audience was also businesses was very unfamiliar for me. My previous startup was a social networking app for people interested in playing sports locally called Lintivity and its target audience were consumers. Sentview's target audiences are businesses themselves so this was was naturally a challenge for me as some of the 'rules' for success aren't the same in these industries. Also, I didn't know that much about sales or marketing, as in my previous startups I mainly focussed on just the coding, so I've had to do a lot of on the job learning, which `I love.
Luckily for me, having the right team wasn't a challenge for me (as it often is for a lot of businesses) because I was/am very fortunate to have an amazing whiz kid of a co founder.
Another challenge that is often overlooked when building your own company is pressure and doubt from your family. Sometimes, especially coming from an African home, parents can often not be supportive and hence down shut their children's dreams of entrepreneurship due to it not being a 'traditional' profession like being a doctor or lawyer. I overcame this challenge through my utmost faith in my ability and realising that if everyone believed in my vision, it wouldn't be my vision in the first place. So see it as a challenge which will make the story even greater.
Who has inspired you on business journey? 
There's a few people who have inspired me on this journey for different reasons. People like Steve Jobs (Apple), Mark Zuckerberg (Facebook) and Jack Dorsey (Twitter)  inspire me because they have been very successful with their businesses and have hustled very hard. I'm also privileged to be surrounded by people who I look up to and who I am fortunate enough to call my friends. They along with my family have been my biggest source of inspiration. Having a lot of the younger generation look up to me for leadership and guidance also inspires me. I believe in excelling with my fellow black people, so I not only hustle hard for myself or my family but for all the young black children out there seeking for opportunities.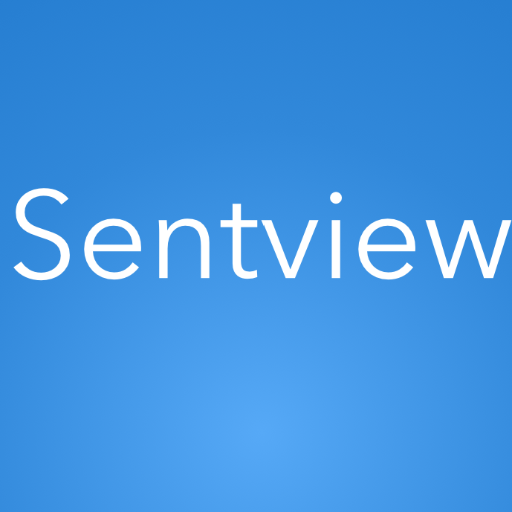 What advice would you give a start-up company or a young savvy entrepreneur? 
For a young savvy entrepreneur; the best way to learn how to build a startup isn't by reading a book or by trying to get experience first through joining a big corporate firm, it is by getting up and building your own startup. Even if your startup fails, you'd have gained loads of valuable and transferable skills on the journey. The best time to learn is now. The answer will always be no if you do not ask. So ask. Also, read, read, read. Read as many books as you can. There is so much knowledge out there, ready to be consumed and applied. Knowledge is power. Many of the startup founders I know are some of the most intelligent and knowledgeable people, because they read a lot.
For a startup company; keep doing what you're doing. Be foolish, if everyone saw your visionary vision, it wouldn't be visionary and if it was easy, everyone else would also be doing it. Keep that in mind when the trials come. Run lots of tests and remain innovative. Being comfortable or complacent kills startups more than anything else. Always be thinking about how to improve and always be thinking of new things or products to implement.
Continue to follow Ire's journey with Sentview on @sentview